Welcome!
Quality of Life Trust is a charitable and educational organization born at the foot of the holy hill Arunachala in Tiruvannamalai, Southern India.
Mission Statement
To improve the quality of life in Indian villages while advancing local education and skills, and raising awareness of social issues.
The Story...
Dhakshinamoorthy, a local resident of MGR district of Thiruvannamalai, saw that his village was in need of basic amenities such as sanitation. He also knew that a number of local elders were undernourished and lacked proper shelter, clothing and medical care. Dhakshinamoorthy was inspired to help the situation and the idea of a Trust was born. Dhakshinamoorthy's good friend, S. Ramesh, also expressed an interest in helping, and provided valuable insights from a local perspective. Dhakshinamoorthy's wife, D. Lakshmi, joined the team, offering a much needed female Indian perspective. Dhakshinamoorthy had also been concerned for some time about poverty issues in the villages and was happy to offer his time and skill as the leader of the team.
Quality of Life Trust was registered as an official Charitable and Educational Trust on December 8th, 2006, and it now performs ongoing work in different areas of social welfare (see Projects page).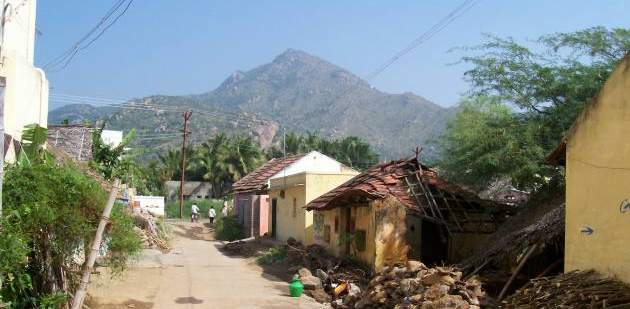 Samuthiram Village at the foot of holy hill Arunachala